Discover Stunning Wall Art Ideas for Your Bedroom
A well-designed bedroom should reflect your personal style and create a relaxing atmosphere. One of the best ways to achieve this is by incorporating wall art into your decor. With so many options to choose from, it can be overwhelming to decide on the perfect pieces for your space. To help, we've gathered some of the best wall art ideas for your bedroom.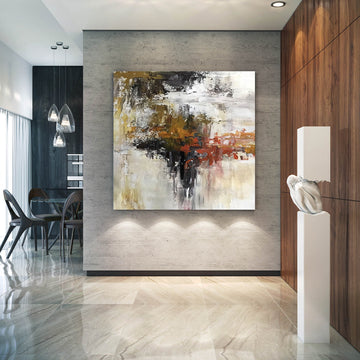 Wall Art for Bedroom
Choosing wall art for your bedroom is all about personal taste. Whether you prefer abstract, figurative, or nature-inspired pieces, the most important thing is to choose pieces that you love. When shopping for wall art, be sure to measure the wall space in your bedroom, as you want to make sure that the pieces you choose will fit comfortably.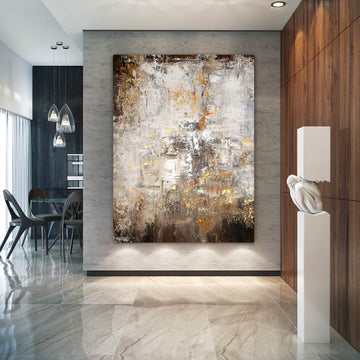 Bedroom Wall Art Ideas
If you're looking for inspiration, consider these popular bedroom wall art ideas:
Gallery wall: Create a cohesive look by hanging several smaller pieces of art together. This can be a mix of paintings, prints, and photos, as long as they all complement each other.
Oversized art: Make a bold statement by choosing one large piece of wall art for your bedroom. This could be a painting or print, and it will serve as the focal point of the room.
Canvas wall art: Canvas wall art is a versatile option that can add color, texture, and interest to your bedroom. Choose pieces that match your color scheme and personal style.
Wall decals: If you're looking for an easy and affordable option, consider wall decals. They come in a variety of designs and can be easily removed or replaced if needed.
Wall Art Ideas for Bedroom
When it comes to choosing wall art for your bedroom, the possibilities are endless. Here are some unique wall art ideas to consider:
Map art: If you love to travel, consider incorporating maps into your wall art. This could be a vintage map or a modern-day map of a favorite city.
Abstract art: Abstract art is a great option if you want to add some visual interest to your bedroom. Choose pieces with bold colors and interesting shapes to create a statement.
Nature art: Nature-inspired wall art, such as botanical prints or landscapes, can create a peaceful and relaxing atmosphere in your bedroom.
Bedroom wall paintings: A one-of-a-kind painting can add a personal touch to your bedroom. Consider commissioning an artist to create a piece specifically for your space.
Bedroom Wall Paintings
When it comes to bedroom wall paintings, the options are endless. From contemporary abstract paintings to traditional landscapes, there's something for everyone. If you're feeling creative, consider painting a mural or accent wall in your bedroom. This is a great way to make a bold statement and add some personality to your space.
there are so many wall art options to choose from when it comes to decorating your bedroom. Whether you prefer traditional paintings or more unique options, be sure to choose pieces that reflect your personal style and create the atmosphere you desire.