A Foolproof Guide to Picking the Best Bedroom Mural
Bedroom murals have become increasingly popular over the years, as they can transform a bedroom into a personal sanctuary that reflects one's taste, personality, and mood. However, choosing the right mural for your bedroom can be overwhelming, especially if you're not sure where to start. In this article, we'll provide a foolproof guide to help you pick the best bedroom mural for your space. We'll cover everything from color schemes to black artist recommendations and famous designers. So, let's get started!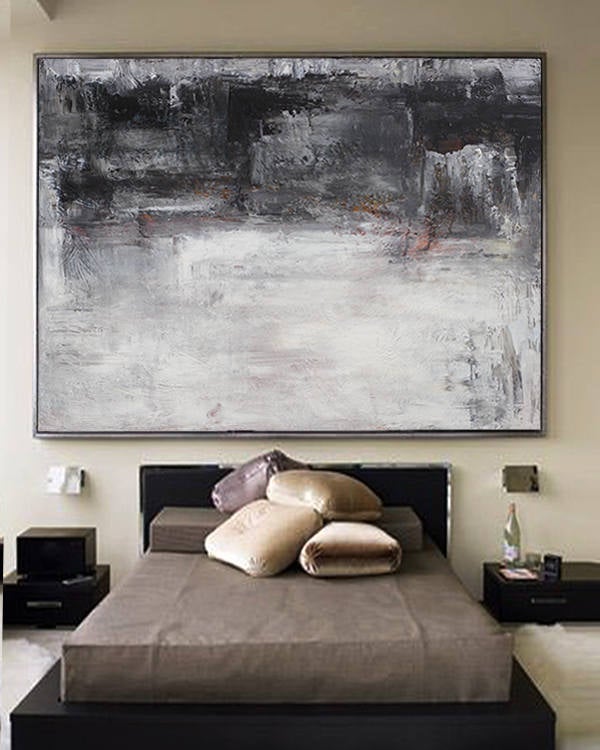 Outline:
Introduction
Choosing the right color scheme for your bedroom mural
Tips for selecting the right mural size
Incorporating black artists in your bedroom mural design
Examples of famous designers who create bedroom murals
Conclusion
Choosing the Right Color Scheme for Your Bedroom Mural
The color scheme of your bedroom mural is an essential factor to consider, as it can significantly impact the overall feel of your space. When picking a color scheme, consider the existing color palette in your room and choose a mural that complements or contrasts it. For example, if your bedroom has warm, neutral tones, a cool-toned mural can add depth and create visual interest. Conversely, if your bedroom already has bold, colorful elements, a mural with a more muted palette can balance it out.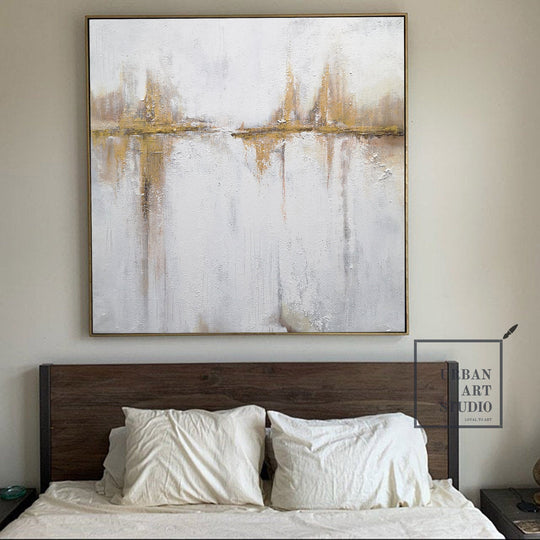 Some popular color schemes for bedroom murals include:
Neutral: Shades of white, beige, and gray can create a calming and serene atmosphere that's perfect for a bedroom.

Monochromatic: Using different shades of the same color can create a cohesive and sophisticated look that's easy on the eyes.

Bold and Bright: Using bold and bright colors can add a pop of energy and create a focal point in your bedroom.

Pastel: Using soft and muted colors can create a dreamy and ethereal atmosphere that's perfect for a bedroom.
Tips for Selecting the Right Mural Size
When it comes to selecting the right size for your bedroom mural, there are a few factors to consider. First, consider the size of your room and choose a mural that's proportionate to the space. A mural that's too small can get lost in a large room, while a mural that's too large can overpower a small room.
Additionally, consider the placement of the mural. A mural above the bed can create a stunning focal point, while a mural on an accent wall can create visual interest and depth.
Incorporating Black Artists in Your Bedroom Mural Design
Incorporating black artists in your bedroom mural design is an excellent way to support and celebrate black creatives while adding a unique and personal touch to your space. Here are a few black artists you can consider:
Kehinde Wiley: Known for his portraits of black and brown bodies, Wiley's work is colorful, bold, and often inspired by art history.

Kara Walker: Walker's work explores race, gender, and power through her intricate cut-paper silhouettes.

Mickalene Thomas: Thomas's work often features powerful and glamorous black women, combining art history with contemporary culture.
Examples of Famous Designers Who Create Bedroom Murals
If you're looking for a bedroom mural designed by a famous artist, here are a few designers to consider:
Christian Lacroix: Known for his bold and colorful designs, Lacroix's murals often feature vivid florals, animals, and intricate patterns.

Sarah Sherman Samuel: Samuel's murals often feature playful and whimsical designs, such as abstract shapes and geometric patterns.

Mr. Perswall: Mr. Perswall's murals feature a range of designs, from nature-inspired landscapes to abstract art
Choosing the right bedroom mural can transform your space into a personal sanctuary that reflects your taste, personality, and mood. By considering factors such as color scheme, size, and incorporating black artists, you can create a bedroom mural that is not only beautiful but also meaningful.
Whether you prefer bold and bright or soft and dreamy, there's a bedroom mural out there that will perfectly suit your style. By following this foolproof guide, you can confidently select the best bedroom mural for your space and create a room that truly feels like your own.
So, go ahead and start exploring the world of bedroom murals. Who knows, you may just find the perfect one that takes your bedroom from ordinary to extraordinary!